Fred O. Kussel, DPM
"Healthy feet are the foundation for whole-body health and wellness. Prevention and early treatment of foot problems will help you enjoy an active life.

As an experienced podiatrist, I believe that foot pain is not normal and should not be accepted as just a part of life. I am a trained foot and ankle surgeon, yet experienced in the best non-surgical care as well. I keep in mind the comfort of my patients and the demands of their lifestyles and jobs.

I believe that informed patients are better prepared to make decisions regarding their health and well-being. Communication is very important in the total care of the patient. Understanding about you and your lifestyle, occupational demands on your feet, exercise and nutrition are important for us to help you get better.

My goal is to help you avoid having to take time off from work or play. I am trained in the best treatments available while always remembering that time proven treatments are also valuable." - Dr. Fred Kussel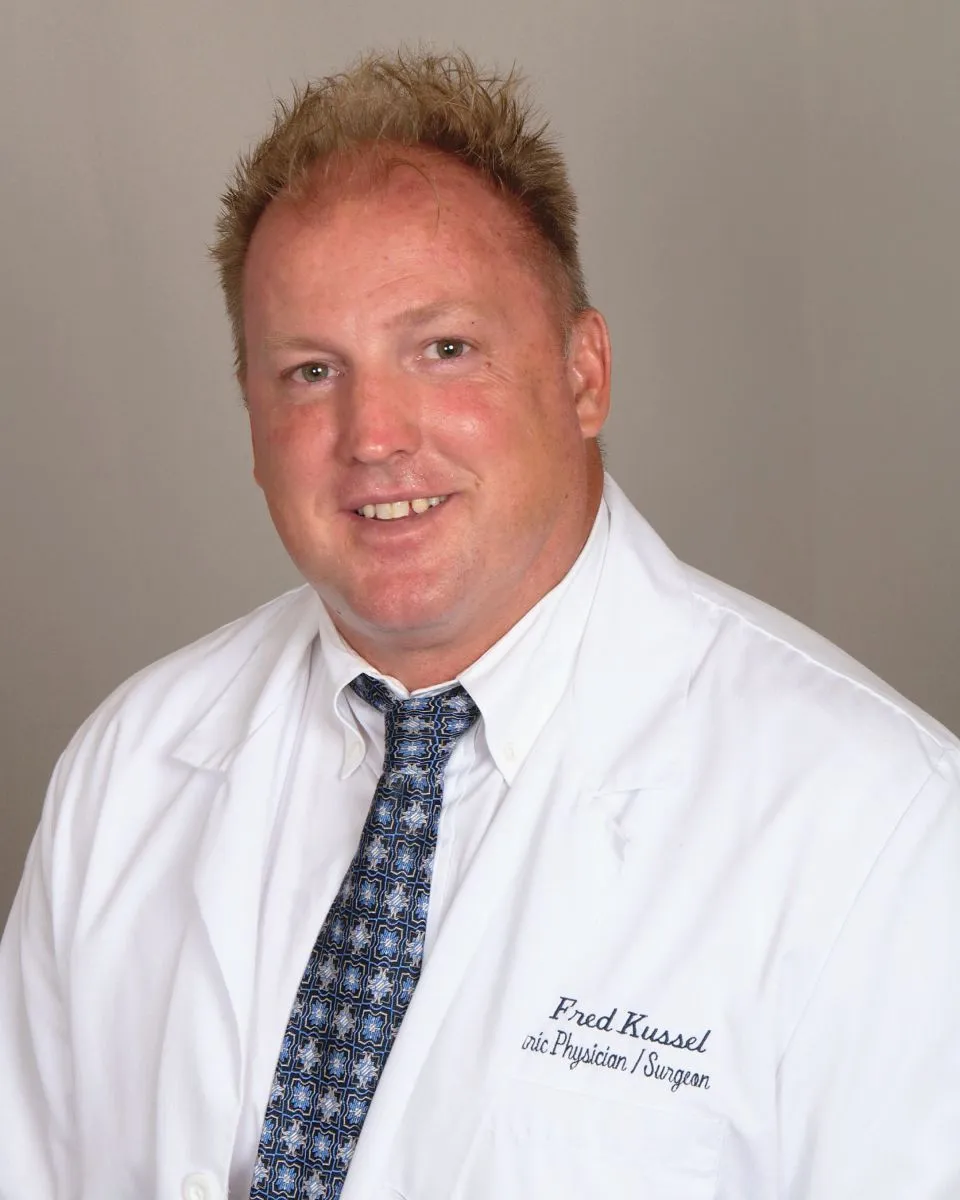 Medical School:
Dr. William M. Scholl College of Podiatric Medicine in Chicago, IL. 1990 - 1994

Residency:
James A. Haley Veterans Administration Podiatric Medicine and Surgery, Tampa FL. 1992 - 1995
About Dr. Kussel:
Dr. Fred Kussel, founder and Medical Director of Kussel & Associates, is recognized as one of the leading podiatrists in the country. With over 20 years experience, Dr. Fred Kussel has performed thousands of procedures to help his patients live a more active and pain-free life.

Dr. Kussel works on staff at Largo Medical Center, St. Pete General Hospital, and Countryside Surgery Center. He is also a member of the International Aesthetic Foot Society.

Dr. Kussel is married and has four children. He is very active in coaching league sports within the YMCA and Scouting.